TD42 T Inconel Heavy Duty High Performance Exhaust Manifold Studs And Nuts
TD42 TD42T EXHAUST MANIFOLD STUDS AND NUTS STANDARD GMS3 GMS003 INCONEL
Brand - 4x4OFFROADCLINIC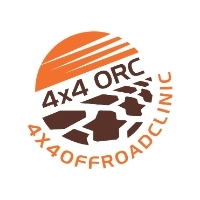 TD42 T INCONEL HEAVY DUTY HIGH PERFORMANCE EXHAUST MANIFOLD STUDS AND NUTS
12 NISSAN PATROL TD42 / T GQ AND GU EXHAUST MANIFOLD STUDS AND NUTS.
FULL SET OF NEW REPLACEMENT HIGH-PERFORMANCE INCONEL STUDS AND NUTS.
DON'T RISK BROKEN STUDS BY REUSING OLD STUDS AND NUTS USE THE BEST.
Inconel manifold studs. Inconel retains strength over a wide temperature range.
Inconel is ideally used in the oil and gas extraction industries due to its high-temperature resistance and oxidation-resistant properties.
Additional information
| | |
| --- | --- |
| Weight | 0.480 kg |
| Dimensions | 14 × 2 × 12 cm |