LiveTrack 4G GPS Tracking Device Vehicle Tracker Car Boat Bike Caravan Truck
Brand - iDrive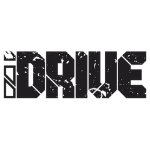 ULTIMATE 9 The new LiveTrack GPS Tracker from iDRIVE Australia is a small yet advanced GPS vehicle tracker. It can be used to locate and track your car or other vehicle at anytime. By using your smartphone and the free iCar phone App, LiveTrack can be used for tracking your boat, motorbike, houseboat, jet-ski, heavy machinery, tool trailer. You are able to track anything with a battery.
There are many reasons why you might use LiveTrack GPS Tracker. This may include preventing or detecting theft, as well as keeping loved ones safe. You will be able to keep track of where your vehicles are when used by staff or family in case they need assistance. When boating it is a great tool to ensure you are able to locate the boat easily in case there is an emergency or if you simply want to change passengers.
How Does it Work?
The LiveTrack uses GPS satellites to determine the exact location of the tracker and then uses the mobile phone network to transfer that location data directly to your smartphone. Using the free iCar App, your Android phone or iPhone will allow you to see where the tracker is located.
You can also view where the LiveTrack GPS Tracker has been on previous days using the Location History feature. You can set up a Geofence or virtual boundary so that you will be alerted if the tracker goes out of that boundary. When you park your car or boat you can also activate the Parking Monitor so you will receive an alert on your phone as soon as your tracker starts moving.
You can add an unlimited number of trackers to your phone app, so you rest assured knowing all of your vehicles/toys are accounted for. You can even share your trackers location with others so multiple people will know where the tracker is located at anytime. This can only be done by sharing your tracker's unique number and password, safeguarding you from anyone else being able to track it. People who you have given permission to share the tracking of your vehicle can only view where the tracker is at the present time. They cannot set a Geofence, view History, turn on your Parking Monitor or change any other settings. Only you as the primary owner can do that.
Features of LiveTrack GPS Tracker:
No Fees
2 Wire Install
No External Antennas
Incredibly Small Size
Encrypted Tracking App
Track Unlimited Vehicles
G Sensor notification activation how