ZD30 Inconel Turbo Dump Pipe Studs And Nuts
ZD30 EXHAUST MANIFOLD STUDS AND NUTS STANDARD GMS3 GMS003 INCONEL TURBO DUMP PIPE
Brand - 4x4OFFROADCLINIC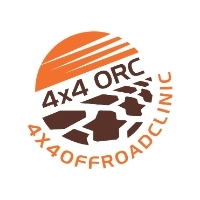 The Heavy Duty ZD30 Inconel Turbo Dump Pipe Studs and Nuts are used for High Performance!
Suited to Nissan Patrol ZD30 – GU Exhaust manifold turbo dump pipe.
Inconel retains strength over a wide temperature range as Inconel alloys are typically used in high-temperature applications.
Do not risk broken studs by reusing old studs and nuts – Use only the best!
Only suitable for (non) water-cooled turbo.
You're at the home of Australian 4WD accessories and parts. We stock a wide range of unique parts and accessories to suit many four wheel drives including Nissan Patrol, Ford, Toyota Hilux and Toyota Landcruisers, just to name a few. A diverse choice of accessories are available for off-road and recreational vehicles, from camping to recovery – we've got you covered! Browse the store or feel free to contact us should you have any questions or queries regarding specific parts, fitting or pricing.
Additional information
| | |
| --- | --- |
| Weight | 0.5 kg |
| Dimensions | 14 × 2 × 12 cm |