Adjustable Heavy Duty Draglink Steering Arm For Nissan Patrol GU 1998
Brand - Roadsafe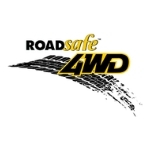 ADJUSTABLE HEAVY DUTY DRAGLINK STEERING ARM FOR NISSAN PATROL GU 1998
Adjustable Heavy Duty Draglink suit Nissan GU Patrol Y61. Includes Heavy Duty Tie rod ends and steering damper bracket. This listing is for one brand new adjustable Draglink suit all GU Models. Adjustable Draglinks wil fit vehicles from standard height up to approx 6″ lift.
When patrols are lifted the steering wheel will start to be noticeably off center, this arm is how you fix the issue, the higher you lift the vehicle the further the steering moves of center.. Some of its features are… It is significantly stronger than standard – and that's what you need in an arm that is positioned just below the bull bar and in front of the diff.
It is adjustable. It may be lengthened or shortened to straighten the steering wheel. If you have lifted your rig, we am tipping the steering wheel points to the left.
As the arms, all point more downward with a suspension lift they inherently get shorter along a horizontal plain and as such the steering box compensates = steering wheel points to the left. Nissan can't help – their arms are all fixed length. This adjustable arm can be wound out longer and in turn the steering wheel points back to straight ahead.
Fitted with Greasable tie rod ends, with new split pins and castle nuts. Includes a mount for your steering damper both Pin to Pin & Eye to Eye. The Drag link is the arm that goes from the steering box to the front left wheel.
Additional information
| | |
| --- | --- |
| Weight | 1 kg |
| Dimensions | 10 × 10 × 10 cm |